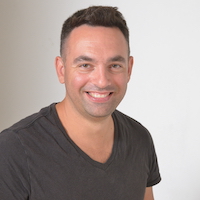 I am an Assistant Professor of Computer Science at Brown University. My research encompasses systems, programming languages, and security—focusing on automatically enhancing software systems with new capabilities. This enhancement forms a transition path towards secure distributed environments targeting multiple scales.
E-mail: nikos@vasilak.is
Office: CIT 555; 115 Waterman St., Providence, RI 02912
Other: GitHub | Twitter | Scholar | DBLP | LinkedIn
Recent News
Oct. 2023: The 3rd PaSh Research Workshop is held at Brown University!
Sep. 2023: Brown CS News published an article on our ACM AsiaCCS'23 distinguished paper award!
Jun. 2023: We are organizing ACM SCORED'23, a workshop on software supply-chain security!
Jun. 2023: BinWrap to receive the distinguished-paper award at AsiaCCS'23!
May 2023: hs, the out-of-order, speculative-execution PaSh extensions made it HotOS'23!
Mar.2023: BinWrap, a language-binary protection hybrid for native add-ons made it to AsiaCCS'23!
Jan.2023: DiSh, the dynamic shell-script distribution extensions to PaSh, made it to NSDI'23!
Dec.2022: SecBench.js, a security benchmark suite for JavaScript, made it to ICSE'23!
Nov.2022: Pitchfork, an application-level privilege separation system, made it to ACSAC'22!
Jun.2022: MIT News covered our work on PaSh: Faster computing results without fear of errors!