I enjoy work that is highly collaborative, serves everyday developers, and has real-world impact!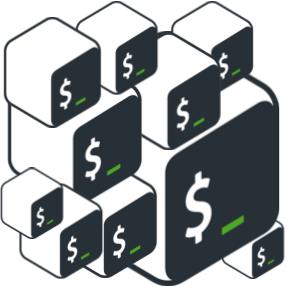 Automating Shell Script Parallelization/Distribution: Shell scripting is used pervasively, partly due to its simplicity in combining components (commands) written in multiple languages. Unfortunately, this language-agnostic composition hinders automated parallelization and distribution, often forcing developers to manually rewrite shell programs (and their components) in other languages that support these features. We have built a system, PaSh, and several extensions and sibling projects that offer automated parallelization (and, soon, distribution) of Unix/Linux shell scripts—along with serious correctness and compatibility guarantees.
Brief History
I completed a PhD in Computer and Information Sciences at the University of Pennsylvania, advised by Jonathan M. Smith. During my time at Penn, I worked extensively with André DeHon and many collaborators from the Distributed Systems Lab, and spent (i) about a year building distributed systems at VMWare, and (ii) four months building high-performance bioinformatics pipelines at TJU. In 2019, I spent 1.5 years as a Postdoctoral Associate at MIT hosted by Martin C. Rinard.
I have spent a few years as a software engineer and tech lead at the Computer Technology Institute and Press Diophantus after graduating with a B.Sc./M.Eng. in Computer Engineering and Informatics from the University of Patras, Greece.